Save time by keeping all parent communication in one place.
Bloomz empowers teachers and administrators by giving them a single app for communication, coordination and community building. In today's digital world, apps engage users and keep them coming back. Best of all, Bloomz is safe and works on any internet-enabled device.
Recognition & Awards
How it Works
In addition to all the great classroom-level tools teachers and parents love, with the Bloomz for Schools Premium subscription administrators can:
Access every classroom feed in their school and track activity through engagement reports;
Communicate with parents, teachers and staff individually, in groups or school-wide (posts, announcements, messaging and more);
Coordinate events, signing teachers and parents up for volunteer help;
Provide classroom management solution to all teachers with Student-led portfolios and behavior management
Share school resources and multimedia with no storage limits;
The Bloomz for Schools subscription comes with premium functionality for teachers and parents and premium support;
Learn more about Bloomz for Schools subscription here.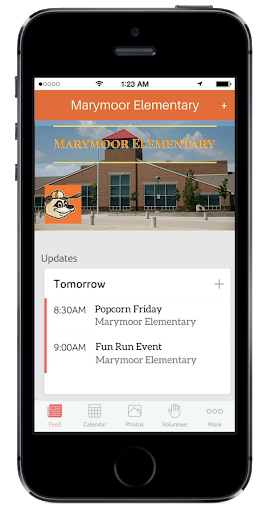 Getting started is easy.
Schedule a call with our team
Watch this short demo to familiarize yourself with Bloomz
After our call, we'll set up your school and administrator account
Done! You can now get your community and communication started
Sign up for a School account demo
Who should schedule a demo? School leaders who want to boost their parent engagement efforts.
Bloomz saves schools time while increasing school-to-home communication and parent engagement.
Pricing
With all the features in the Bloomz for Schools Premium subscription, you get incredible value while unifying your parent communication in one place. Please schedule a call with us to get a free quote.
Schedule My Call
Still not ready to join?
Try inviting a couple of teachers in your school, they can join and use Bloomz for free. We are confident they will love it!

Learn how Bloomz protects your information.